The more we learn about Christine Blasey Ford, Brett Kavanaugh's accuser, the more we can see through her sham accusations against the judge and see it is based on her hatred of all things Trump. She rebelled against the president's border enforcement. The timing is interesting also. In June, she signed a letter drafted by the ACLU, protesting the zero tolerance policy against illegal aliens invading the country. Just a couple of weeks after that, in July, she made her initial accusation against Kavanaugh. How very convenient. She signed the letter,  "Christine Blasey Ph.D. Psychologist,", and was sent to Department of Homeland Security (DHS) Secretary Kirstjen Nielsen and Attorney General Jeff Sessions.
The policy to prosecute all illegal border crossers, enacted by the Trump administration, including illegal alien adults who cross the border with children, results in border-crossing parents having their children taken into federal custody. This is a loophole known as the Flores Settlement Agreement.
Detaining child border crossers was a policy during the Obama administration when Breitbart Texas exclusively reported on the conditions in which unaccompanied minors were being packed into crowded cells and holding facilities. As Breitbart News reported, the federal government has separated adult border crossers from the children they have brought with them into the U.S. as far back as 2001, court records reveal.
The letter reads as follows: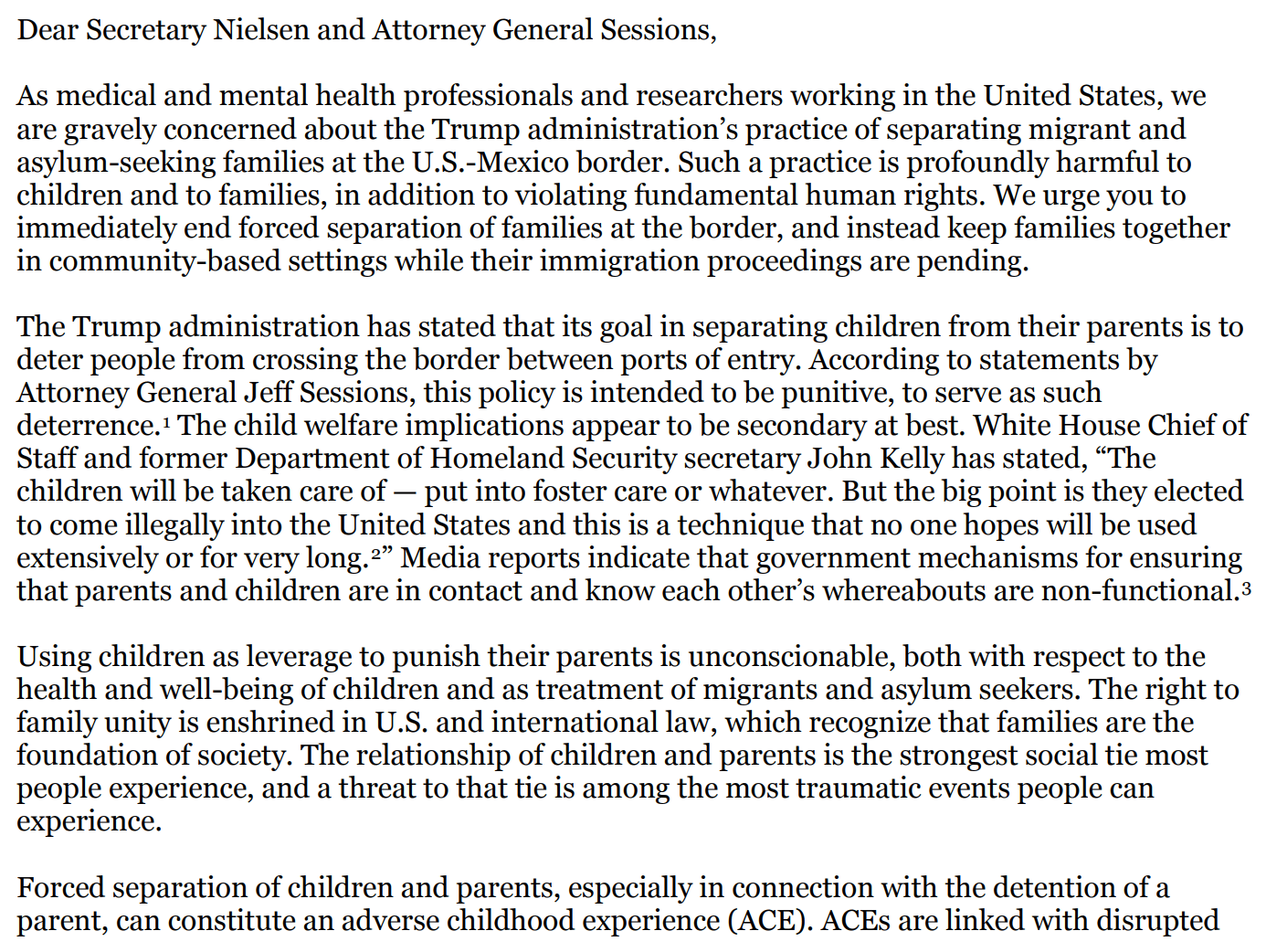 Read the rest of the letter here.
To stay up to date with David's No Nonsense News, make sure to subscribe to his news letter on his website at www.davidharrisjr.com and follow him on Facebook, Twitter, Instagram and YouTube @DavidJHarrisJr
He has also just announced his book "Why I Couldn't Stay Silent" is available for pre-order! Click the tab "Book" on the Home Page on his website. Over 400 books have already been ordered! The first 500 book orders will be signed by David!